GET TO KNOW LEA BY SAFI ︎ GET TO KNOW LEA BY SAFI ︎ GET TO KNOW LEA BY SAFI ︎ GET TO KNOW LEA BY SAFI ︎ GET TO KNOW LEA BY SAFI ︎
GETTING TO KNOW LEA OGUNLAMI
words by Safi Bugel

IN CONVERSATION SERIES
with Lea Ogunlami

"If some of my answers don't make sense, make me sound really clever later," Lea Ogunlami jokes at the start of our video call. It's been a long day in an even longer pandemic, but any drawn out, winding sentences of hers can be attributed to a passionate mind and a busy schedule rather than a struggle to articulate herself. When not selling vintage clothes or working her full-time job in a production company, 23-year old Lea manages the UK offshoot of Know Wave. Despite its illusive internet presence, Know Wave is first and foremost a radio station. It started in New York, before branching out in London, where Lea is currently at the helm. Within these cities, Know Wave operates in a range of locations, from shops to gallery spaces and, for the time being, Lea's bedroom.
As Director of Programming at the London station, Lea is in charge of curating the output. Her approach is underlined by a dedication to creating a platform for interesting people and sounds, regardless of technical skill or background. "I try to find people telling me something new, or a story I haven't heard a million times before," she explains. "It's not about just reaching for people who have 'clout'. I'm more about hearing from people who are intelligent or funny, or people who want to play good music but haven't been given a space to before. Nothing has to be perfect. I actually prefer if it isn't."

In the age of the podcast, the same few concepts can quickly feel over-saturated. What Lea values is innovation; she cites her friend Iris' show as an example of an interesting niche being dissected on the station. Titled PC EROTIC, the show explores the intersection of sex and technology, from AI blowjobs to USB buttplugs.
"For me, if I don't get bored listening to you, you can have a show, that's it. That's the only rule I go by."
This same open-mindedness translates through to Lea's scheduling. "I don't really stick to time slots, I don't really have a programme, its more like- 'who wants to come and record a show?'" With Lea's DIY approach to programming, the station has fostered a sense of community. Indeed, the roster has grown organically: Lea has reached out to people, others have contacted her and guests on existing shows have become regular hosts. "I see it as a network of friends and a network of nice, interesting people to be around," she explains.
Despite the informality, Lea takes the station's atmosphere seriously. "I like to think that as a result of having a Black woman as the curator, the station becomes naturally inclusive and, dare I say it, a safe space." There is a zero-tolerance policy in place for anyone being racist, xenophobic, homophobic, transphobic or even just "an asshole"; she pledges that anyone with "a bad energy about them" will be swiftly removed.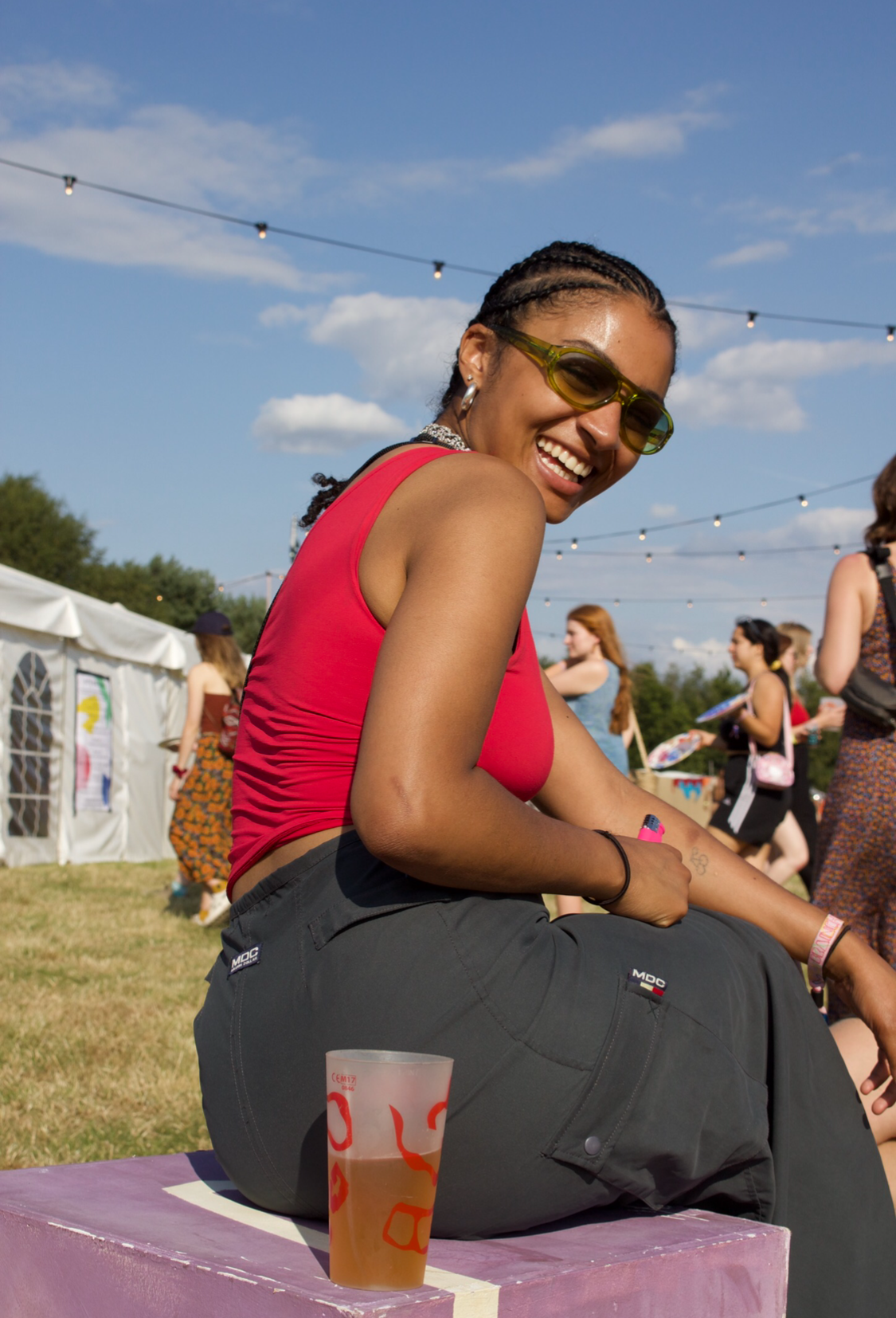 "Its not the very organised, Instagram infographic answer that people want to hear about safe spaces but, with a team as small as this, it's essentially just 'don't be a dickhead.'" For bigger companies, however, Lea recognises the need for a rigorous plan, rather than empty, social media-ready rhetoric. "People see 'safe space club night' and think 'cool, that's queer-friendly,' etcetera, but have the organisers really thought about what they mean by those things? Have they really put those things into place? Can you promise a safe space if you're not in complete control of the situation?" she continues. "You can try your best to put everyone there in a position of safety regardless of their identity, but using buzzwords to sell tickets when you are not prepared to put the work in is damaging and toxic."
Since the revival of the Black Lives Matter movement last summer, Lea has noticed some change in the media industries, but there's still a lot of work to be done. "There's been massive pushes for people to hire more people of colour, but there's still a lot of times I go into spaces where I'm the only Black woman. Especially in film, there's always at least six white dudes called different forms of the name Harry," she jokes. Lea finds that this uncomfortable dynamic is particularly pertinent in the crew behind the camera, despite the increasing number of Black figures on screen. "It's like, what? Are we a spectator sport?!"
"Across the board, we need to be creating more opportunities for Black directors. Representation breeds a belief that anyone can do it, the industry just needs to take that step."

Despite the relentless obstacles thrown by the various lockdowns, Lea's work has adapted well. Whilst much of the radio programme is now recorded remotely, a shift that Lea found difficult due to the strong social component of the station, online engagement has grown. Similarly, the challenges of creating music videos in a socially-distanced fashion has introduced her to novel ways of producing, from animation to 3D rendering. In her personal life, Lea is enjoying more downtime. "Sometimes I lay on my carpet, I get back up, I do a circle, I walk back to my couch… you know what hamsters do? It's literally that."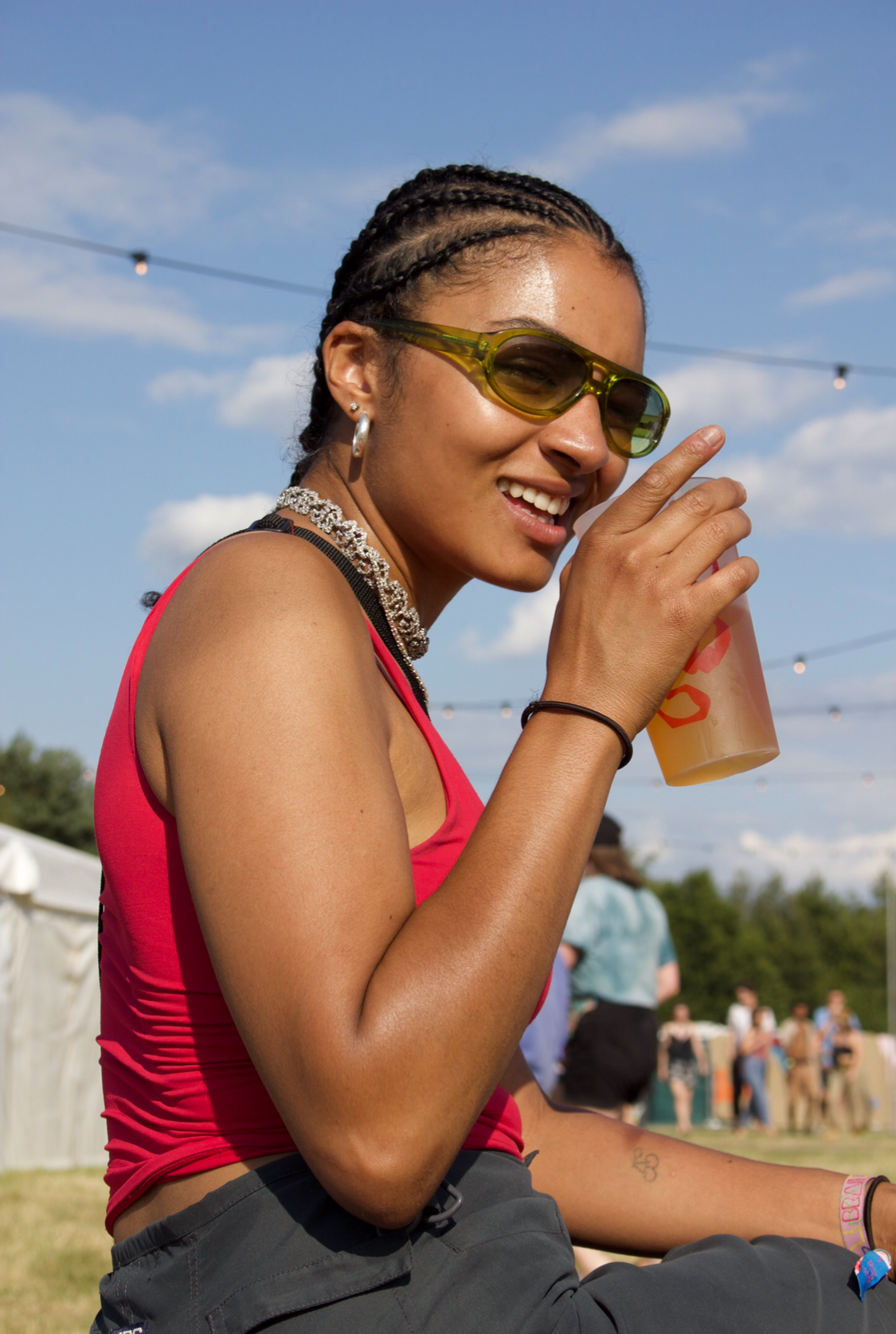 So what should people be engaging with as the lockdown continues? "Obviously listen to Know Wave Radio, that's my first suggestion," Lea laughs. "Also, try to consume things that don't come in a digital format. I know this article will probably come in a digital form so, you know, after you've read this, close your laptop and hide your phone."